"To offer effective and affordable Continuous Improvement Resources to all organizations. We believe people at all levels of any organization can and should benefit from Continuous Improvement."
The mission of Kaizen Initiatives Inc. was born in 2016 when we activated the model of Continuous Improvement Resources. We found immediate success through developing quick buy-in and effective changes and many of our clients benefited immensely from our services. We also identified a gap in our methodology. The changes and systems we helped our clients develop weren't standing the test of time. We would leave and the improvement would stall. The biggest challenge companies face with Continuous Improvement is sustaining it and we knew we needed to find a solution.
We are a company that focuses on adding long-term value to our customers, so we got to work developing a new product to solve the problem. We call it KaizenHub. KaizenHub is a tool that allows organizations to easily build, organize, systemize and sustain their own processes on a digital platform. Now all organizations of any size have the ability to easily implement changes and reap the long term benefits of sustained growth. And of course, it fits within our original mission, which we proudly stand behind.
Lenny was born and raised on a farm in Southern Alberta where he learned the importance of family, hard work, and true commitment.
In January, 2000, Lenny moved off of the family farm to finish his Automotive Repair Technician Red Seal. He remained in Calgary and went on to work for Concours Collision Centers in Calgary, Alberta for 16 years. Lenny's experience as a long term employee and manager and in a strict lean environment taught him the true fundamentals of Lean, which is built on Culture and Values. From technician through to General Manager, Lenny gained strong Lean understanding, learning and practicing Lean from the Gemba, not just the classroom.
"When I started my career with Concours Collision, I had no idea what Lean was. I was always an organized person, but when I came to understand Lean, it became a way of life for me! I was able to learn, practice and teach Lean Thinking. As both a technician and a leader, I know how to coach with-in all levels of an organization."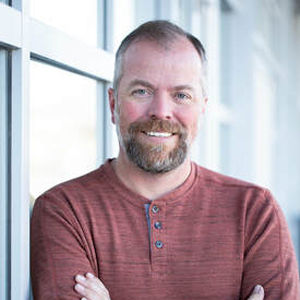 Lenny Houweling

President, Kaizen Head Coach

Sign Up
Sign up your managers and employees to access your own Hub. Design a Flowchart
Use the simple drag and drop flowchart tool to map out a current or new process.


Share it with your team
Share the process with your team to use immediately.

Collaborate Improvements
Use the collaboration tool with your team to eliminate waste and improve your processes.